Many​ ​people​​ ​ask,​ ​"what​ ​is​ ​the​ ​difference​ ​between​ ​a​ ​Nutritionist​ ​and​ ​Dietitian?"
​The​ ​simple answer​ ​is fairly simple;​ ​both​ ​focus​ ​on​ ​food​ ​and​ ​nutrition​ ​but​ ​the​ ​Dietitian​ ​has​ ​more​ ​extensive​ ​training.​ ​​
​A Dietitian,​ ​which​ ​is​ ​what​ ​I​ ​am,​ ​has​ ​obtained​ ​either​ ​a​ ​Bachelor's​ ​or​ ​Master's​ ​Degree​ ​in​ ​Nutrition from​ ​an​ ​accredited​ ​university.​ ​​ ​Curriculum​ ​usually​ ​contains​ ​prerequisite​ ​science​ ​classes,​ ​human anatomy,​ ​food​ ​science,​ ​nutrients​ ​and​ ​many​ ​clinical​ ​nutrition​ ​classes.​ ​​ ​In​ ​addition,​ ​Dietitians​ ​must complete​ ​a​ ​supervised​ ​internship​ ​that​ ​lasts​ ​six​ ​to​ ​ten​ ​months.​ ​​ ​The​ ​internship​ ​is​ ​a​ ​combination​ ​of hospital​ ​rotations​ ​in​ ​various​ ​specialties,​ ​as​ ​well​ ​as​ ​community​ ​nutrition, ​alongside​ ​a​ ​Master's level​ ​course.​ ​​

​
The​ ​American​ ​Dietetic​ ​Association​ ​accredits​ ​Dietitians​ ​that​ ​pass​ ​an​ ​exam​ ​and maintain​ ​credentials​ ​by​ ​obtaining​ ​continuing​ ​education​ ​credits​ ​each​ ​year.​ ​​ ​The​ ​title​ ​for​ ​a​ ​Dietitian is​ ​Registered​ ​Dietitian​ ​Nutritionist​ ​(RDN)​ ​and​ ​is​ ​accredited​ ​by​ ​the​ ​American​ ​Dietetic​ ​Association (ADA).
Becoming​ ​a​ ​Dietitian​ ​is​ ​a​ ​broad​ ​degree ​so​ ​many​ ​Dietitians​ ​choose to​ ​specialize​ ​in​ ​specific​ ​areas.​ ​​ ​For example,​ ​Certified​ ​Diabetes​ ​Educators​ ​must​ ​complete​ ​1,200​ ​supervised​ ​hours​ ​and​ ​pass​ ​a​ ​board exam.​ ​​ ​Other​ ​specialties,​ ​including​ ​Renal​ ​(kidney),​ ​Sports,​ ​Cancer​ ​and​ ​Pediatrics ​all​ ​require​ ​similar supervised​ ​hours​ ​and​ ​board​ ​exams.
​Dietitians​ ​can also​ ​be​ ​great​ ​holistic​ ​nutritionists.
Health​ ​insurance​ ​companies,​ ​hospitals​ ​and​ ​physicians​ ​will​ ​only​ ​recognize​ ​Dietitians​ ​to​ ​provide nutritional​ ​counseling.​ ​​ ​It's​ ​not​ ​likely​ ​you​ ​get​ ​reimbursed​ ​unless​ ​you​ ​see​ ​a​ ​Dietitian.
A​ ​Nutritionist,​ ​on​ ​the​ ​other​ ​hand,​ ​requires​ ​very​ ​little​ ​training​ ​in​ ​nutrition.​ ​​ ​Basically,​ ​anyone​ ​can read​ ​a​ ​book​ ​on​ ​nutrition​ ​and​ ​call​ ​themselves​ ​a​ ​Nutritionist.​ ​​ ​There​ ​are​ ​some​ ​programs​ ​that​ ​last as​ ​little​ ​as​ ​six​ ​months​ ​and​ ​require​ ​no​ ​hospital​ ​experience.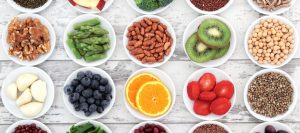 With this generations boost in enthusiasm​ ​on​ ​health​ ​and​ ​diet​ ​topics these days it's​ ​important​ ​to​ ​ask​ ​your nutrition​ ​health​ ​professional​ ​about​ ​their​ ​training​ ​and​ ​accreditation.​ ​​ ​There​ ​are​ ​many​ ​different types​ ​of​ ​diet​ ​programs​ ​available​ ​now,​ ​which​ ​leads​ ​to​ ​greater​ ​confusion​ ​and​ ​some​ ​that​ ​can​ ​be very​ ​dangerous​ ​if​ ​not​ ​supervised​ ​by​ ​the​ ​appropriate​ ​healthcare​ ​provider.