I found this great recipe for chia seed jam at thehonorsystem.com.  This recipe shows how easy chia seeds are to use as a thickening agent.
Chia seeds are:
high in protein
high in fiber
source of iron
source of calcium & magnesium
I love that you can make any kind of jam healthier by adding chia seeds.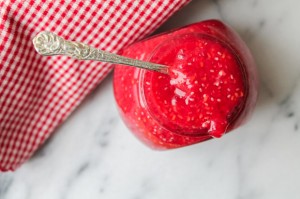 Soak the chia seeds in water for 10 minutes.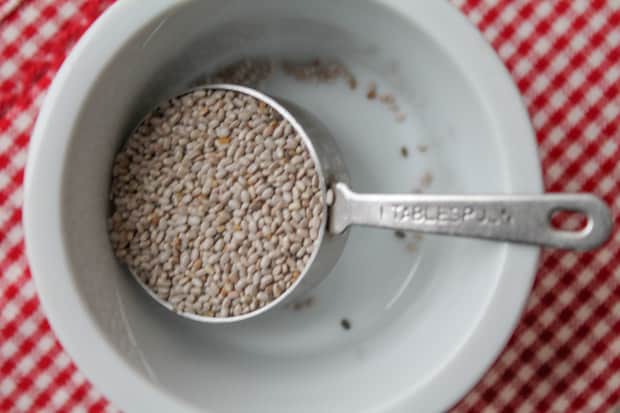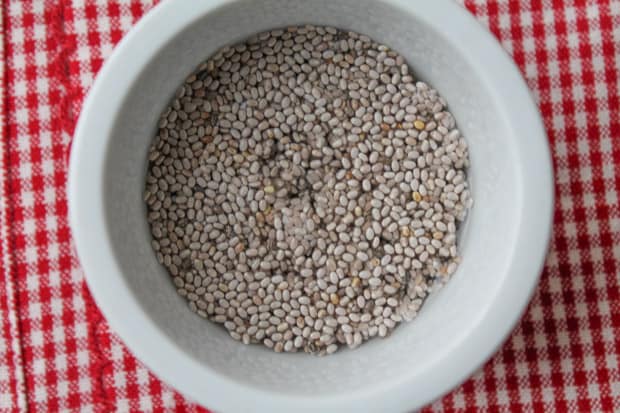 Meanwhile, rinse your raspberries.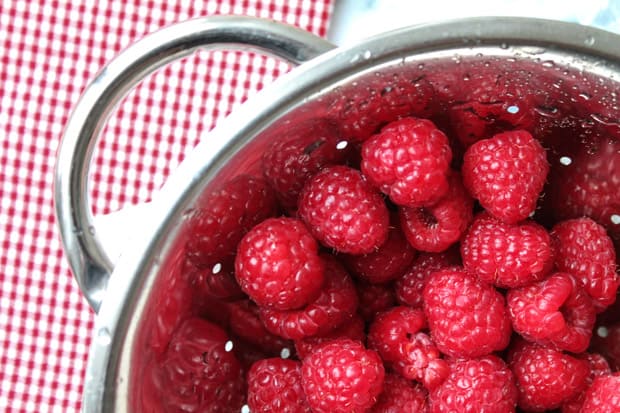 Pop everthing into a blender and whiz until the chunks of raspberry are smooth and that's it! Pour it into a glass jar. I bought a set of 3 jars at the dollar store for $2.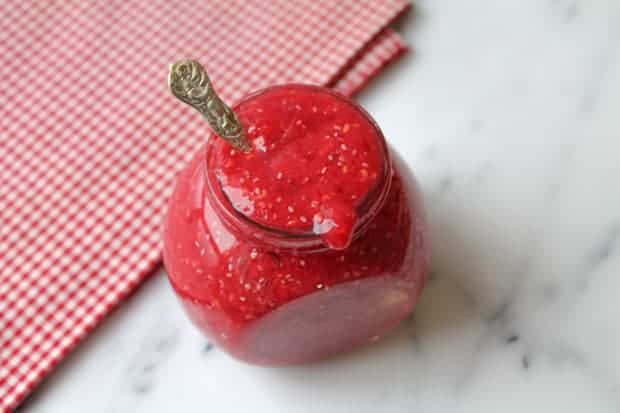 The whole process takes less than 20 minutes and the result is something worthy of spreading on some toasted Ezekiel or on Mary's gluten free crackers.