"Breakfast is the most important meal of the day" is a saying we've heard many times.     Breakfast gives us energy to concentrate in school or at work, and helps with appetite control so you are not ravenous by lunch.  Here are some quick, nutritious ideas to start your day:
1. Smoothies – can be made-to-go
Use either low-fat milk, almond or soy milk as a base.  Add a frozen fruit and a fresh vegetable like kale.  Can also add some nuts for more protein.
Mix with hand mixer or blender.
2.  Breakfast Burrito – can be assembled quickly with protein and vegetables.
Try egg whites, sautéed peppers, spinach, black beans, avocado, or any vegetables in season.
Can make burrito day before and wrap in tin foil to grab-and-go.
3.  Mini Quiche in Muffin tins helps with portion size.    Mix some chopped vegetables into an egg whites and pour this into muffin tins. Bake at 350 degrees for 20 or 30 minutes and you have your ready-to-go breakfast.  Have with a toasted Light English Muffin.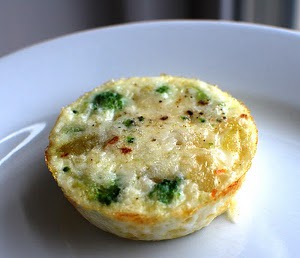 4.  Plain or Vanilla Greek Yogurt – Ciobani or Fage
Add 1 Tablespoon granola or grape nuts for texture and fruit.
5.  Warm Oatmeal – Mix with water or low-fat milk and heat
Can also add apples and cinnamon or 1 Tablespoon Agave with cinnamon.